Submitted by

Jamal Moustafaev

on Wed, 04/30/2014 - 18:58
"Operation Husky": Allied Forces and Don Calo
"Operation Husky", the Allied invasion of Sicily started on July 9th, 1943. It was a large-scale amphibious and airborne operation, followed by six weeks of land combat. The Anglo-Canadian forces landed on the east cost of the island and had a seemingly simple task in front of them. The resistance was known to be poorly equipped with weapons and ammunition; in some cases their positions were defended by captured Russian artillery that nobody could operate because the Italian army forgot to translate the operating manuals. And yet, despite all of the planning shortcomings, the Italians fought well and it took English and Canadian forces five weeks and thousands of casualties to reach their objective - the town of Messina.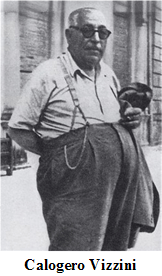 American troops, on the other hand, had a much tougher challenge: the occupation of the mountainous centre and western half of the island. Nevertheless, the American Seventh Army was able to reach the north coast of Sicily in only seven days and with hardly a shot fired. What allowed the US troops to accomplish "the fastest blitzkrieg in history", as General Patton once described this campaign?
According to some historians, the American government managed to strike a deal with the most powerful man on the island, the capo di tutti capi of the Sicilian mafia - Don Calogero Vizzini. The US Office of Strategic Services (OSS) - the wartime predecessor of the Central Intelligence Agency (CIA) - recruited Charles "Lucky" Luciano to act as an intermediary between the advancing US Army and "La Cosa Nostra". As a result of these negotiations the mafia protected the roads from snipers, arranged enthusiastic welcomes for the advancing troops,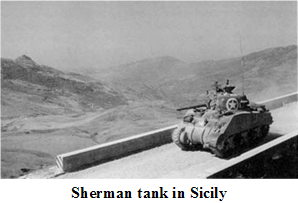 encouraged mass desertions from the Italian army and provided guides through the confusing mountain terrain.