Submitted by

Jamal Moustafaev

on Sun, 05/01/2016 - 12:05
Some interesting facts:
On Target        
89% of projects at high-performing organizations meet original goals and business intent
34% of projects at low-performing organizations meet original goals and business intent
Building Blocks
71% of projects meet original goals and business intent at organizations that recognize the importance of project management
Unfortunately only 38% of organizations place a high priority on creating a project management culture
Down the Drain
US$122 million lost for every US$1 billion invested in projects due to poor performance
That is a 12% increase from 2015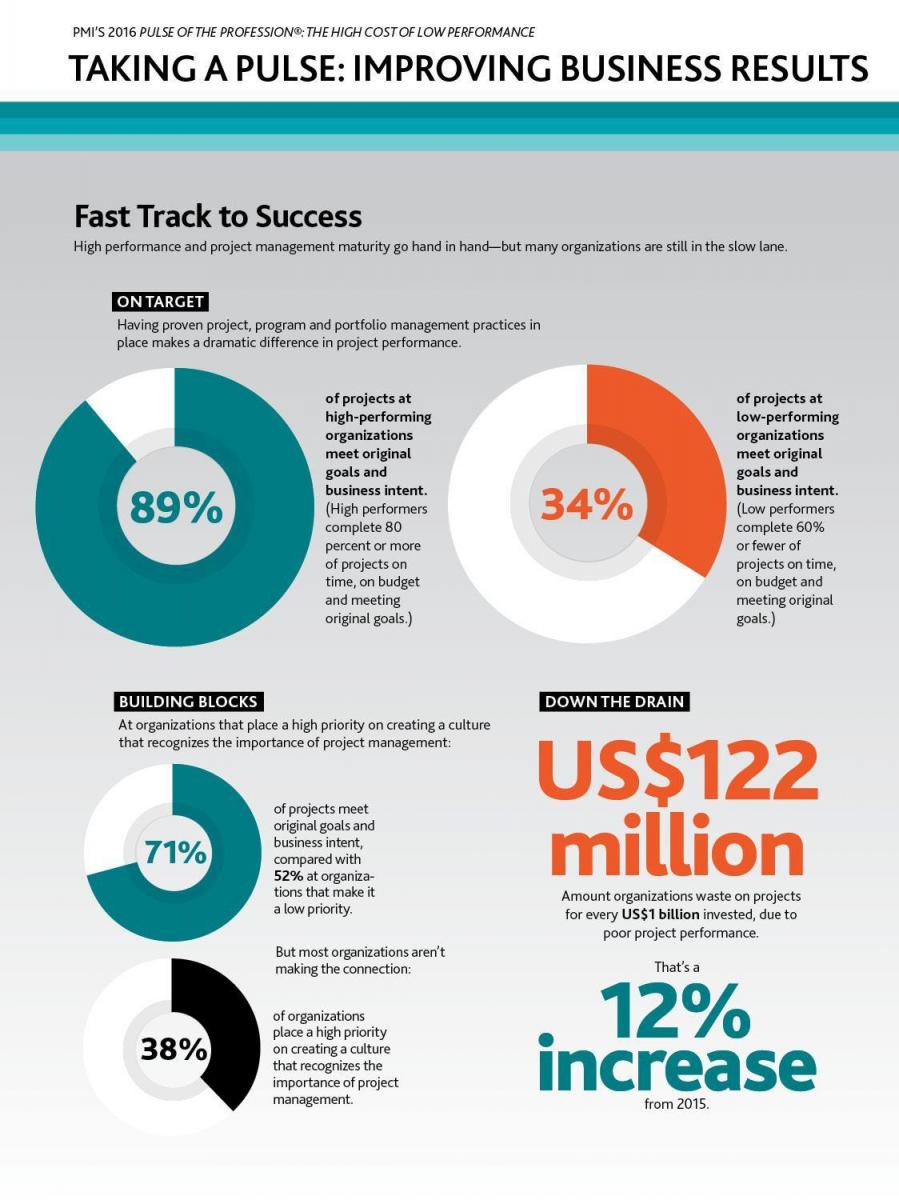 PMO
Only 49% of organizations have EPMO
Of those only 44% are highly aligned with their company strategies (22% of all organizations)

They complete 27% more projects successfully
42% fewer projects have scope creep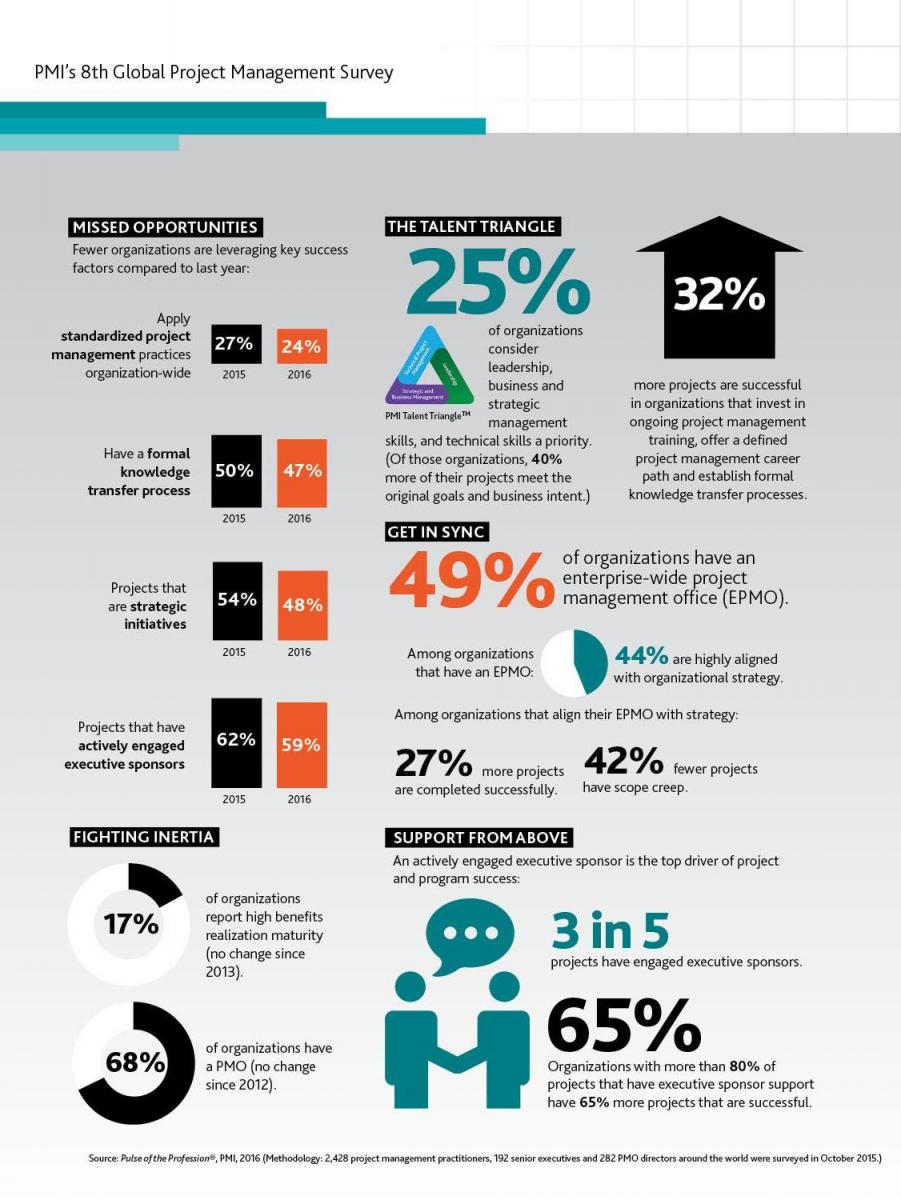 About the Author
Jamal Moustafaev, MBA, PMP – president and founder of Thinktank Consulting is an internationally acclaimed expert and speaker in the areas of project/portfolio management, scope definition, process improvement and corporate training. Jamal Moustafaev has done work for private-sector companies and government organizations in Canada, US, Asia, Europe and Middle East.  Read Jamal's Blog @ www.thinktankconsulting.ca
Jamal is an author of two very popular books: Delivering Exceptional Project Results: A Practical Guide to Project Selection, Scoping, Estimation and Management and Project Scope Management: A Practical Guide to Requirements for Engineering, Product, Construction, IT and Enterprise Projects.