Submitted by

Jamal Moustafaev

on Fri, 08/05/2016 - 13:17
Introduction
The project to deliver the most expensive warship in the world is $2.3 billion over the budget and 2 years (and counting) late. The US Navy's newest $13 billion aircraft carrier is still not ready for combat because of mechanical delays that have already put it two years behind schedule, according to the Pentagon's top weapons tester.
The USS Gerald R. Ford (see Figure 1 for more info) was supposed to be ready by September 2016, but Michael Gilmore, the Defense Department's director of operational test and evaluation, said in a June 28 memo that the warship had ongoing launch and recovery problems.
Figure 1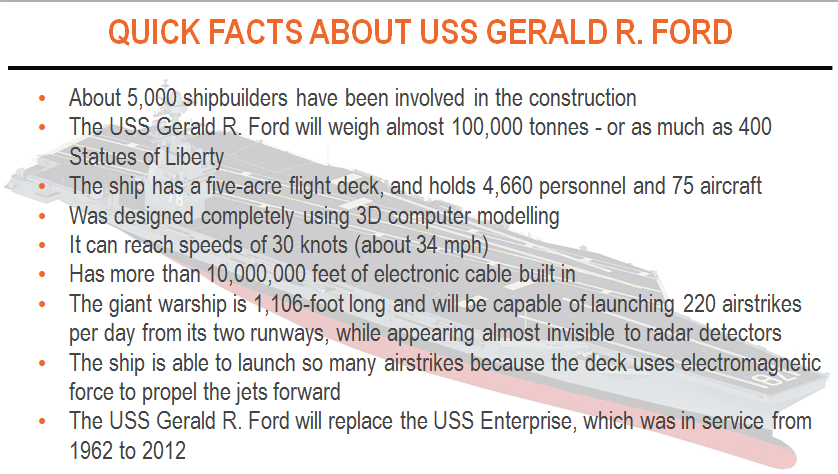 The construction of the ship started in November 13, 2009 and is still ongoing. Click on the video below to watch the time lapse.
Video - USS Gerald Ford Construction Timelapse
The Problems
Table 1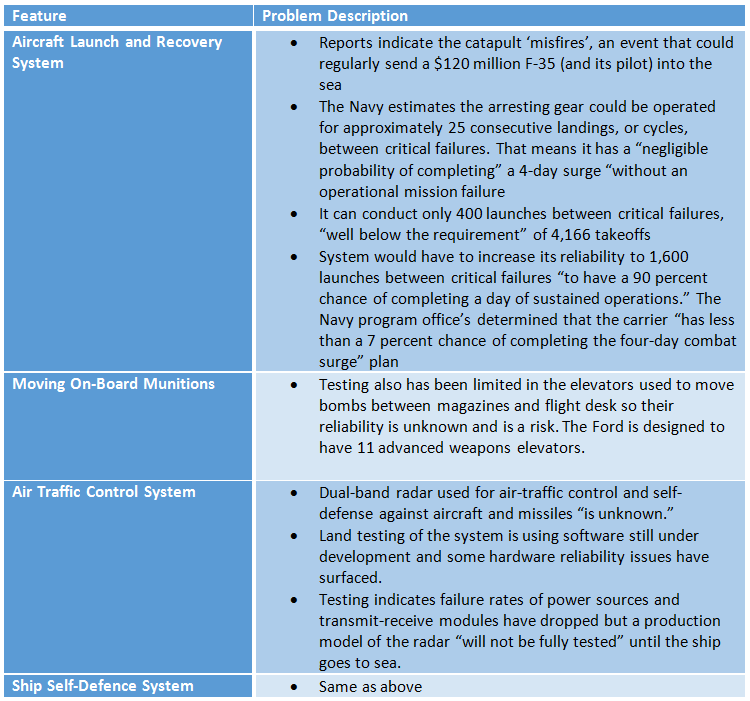 The Root Causes
Let us try to analyze the root causes first.
"Unrealistic business cases, poor cost estimates, new systems rushed to production, concurrent design and construction, and problems testing systems to demonstrate promised capability"

Chairman of the Senate Armed Services Committee Senator John McCain
However the some officials indicated that missed deadline can be attributed to the decisions made when the Pentagon committed to building the advanced ship in 2008.
"The decision to proceed with these three systems was made many years ago, prior to their maturation, when transformational approaches to acquisition were a DOD policy,"

Mark Wright, a Defense Department spokesman.
Let us try to make some sense out of the information presented above: